Built in 2002, this $150,000, 4400 sq. ft. building was constructed with modern maintenance-free materials and is at the heart of the community. Inside is a kitchen, two meeting areas, rest rooms and storage.  This center will provide all of us with a great gathering place for both community and social activities.  Today this building is being used for:
Birthday parties
Anniversary parties
Wedding receptions
Family reunions
Scout meetings
Community dances
Monthly Community meetings
July 4th celebration
Church activities
You may rent the Community Center for your own social event by contacting the Building Coordinator at (919) 550-1738 or by email.
Lighted Walking Trail
The community recently installed a lighted walking trail that encircles the entire park. The trail is approximately 1/3 of a mile long. You can see the playground from almost anywhere on the trail so you can walk while your children have fun playing.
In order to keep the park and walking trail areas neat and clean, families and groups are volunteering to adopt the trail for a month and keep it clean.  If you are interested in adopting a month, please email the community secretary.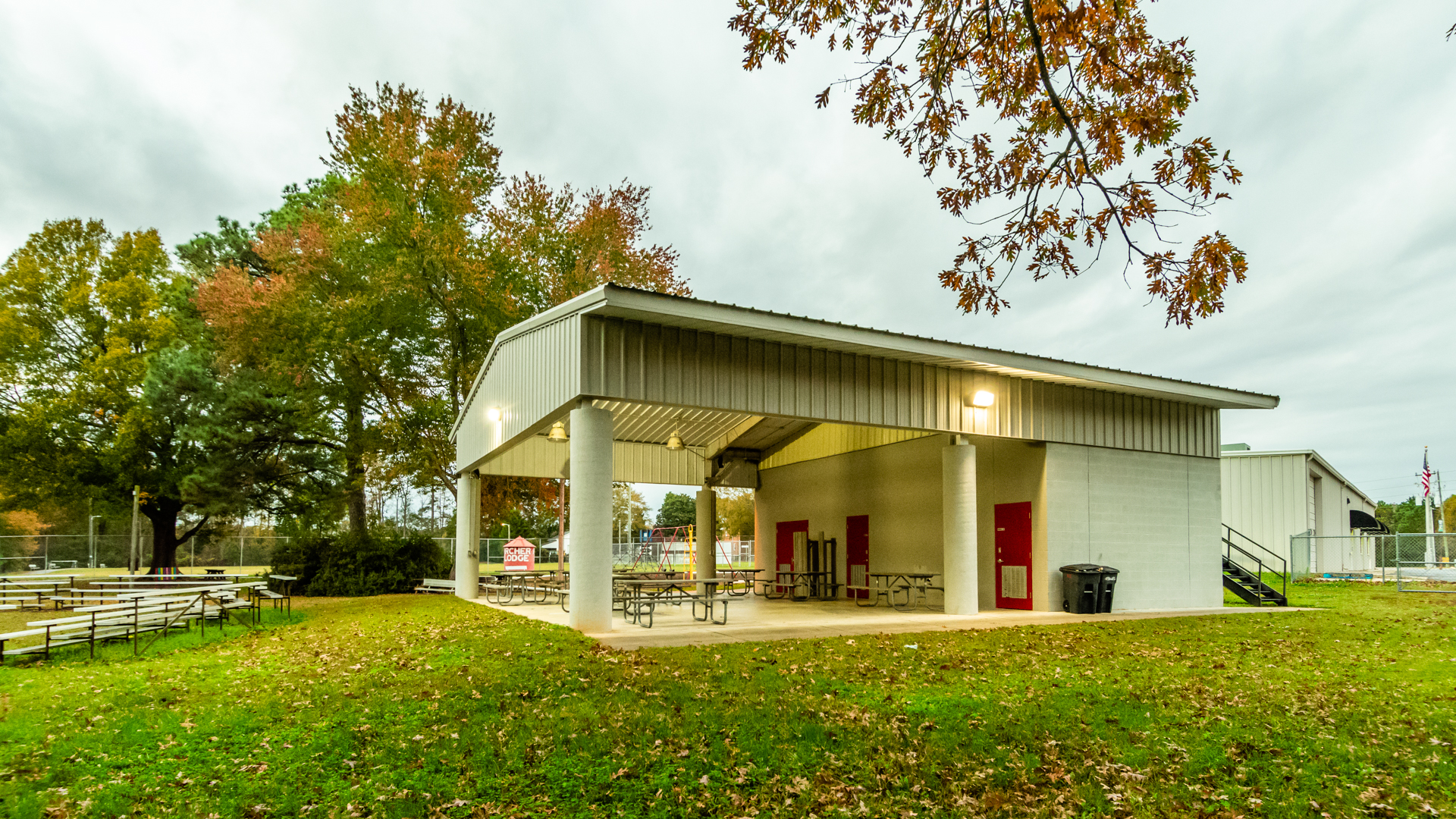 Picnic Shelter
If your plans call for an outside event, you might want to use the community picnic shelter.  The shelter is behind the community center and has sufficient table seating for approximately 60 people.  The shelter is used by the Community during the July 4th Family Fun Day and the pumpkin carving event in October.  At other times, the picnic shelter is available for cook outs, family reunions, birthday parties, etc.
Community Amphitheater
If you have been to the park, you have noticed the amphitheater built by the community from funds from annual events. This was added to the community in 1982. During the July 4th Family Fun Day, the amphitheater is used by musical bands and for the Little Miss Archer Lodge Pageant.